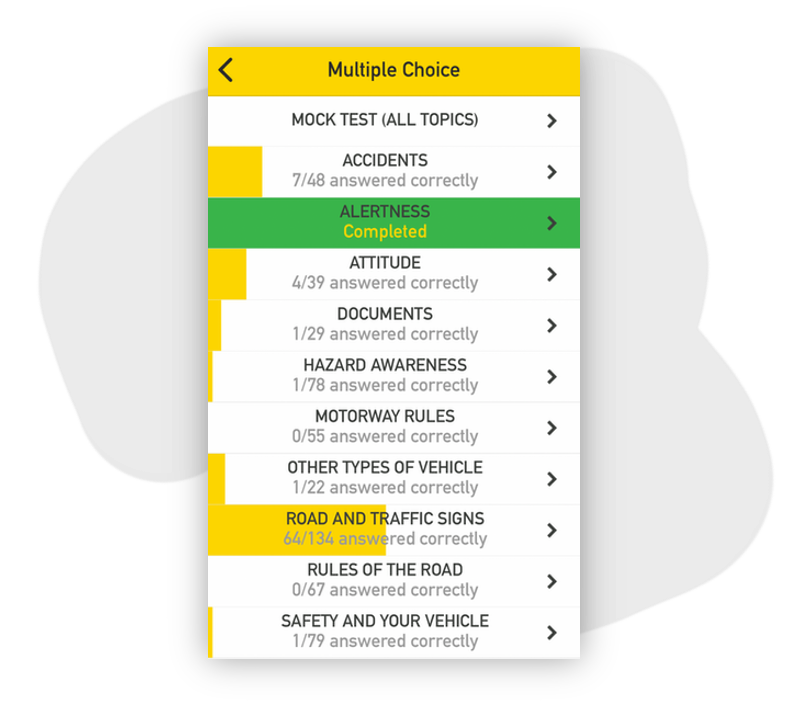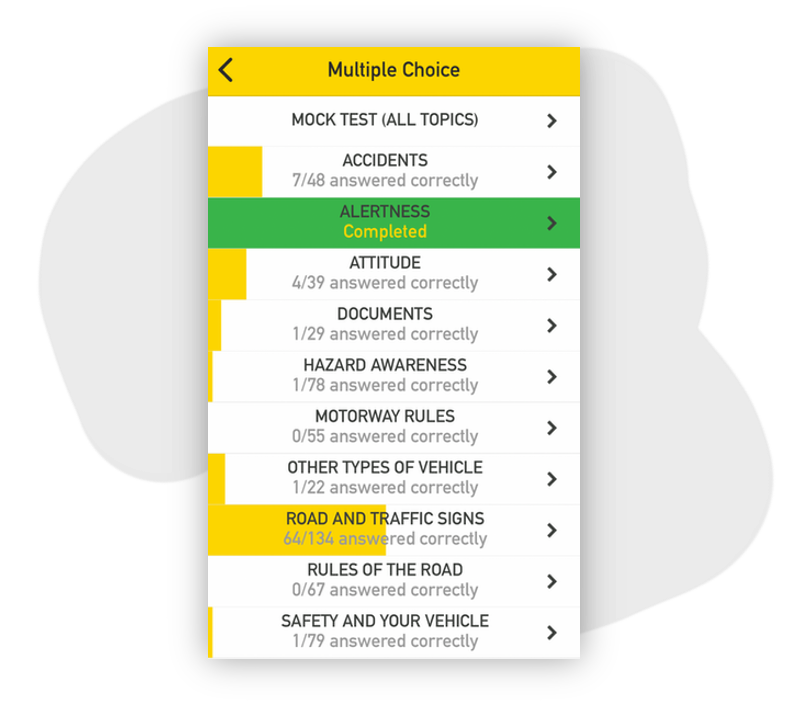 Learning to drive? Let us help you pass
Theory Test Pro is a highly realistic online simulation of the UK's driving theory tests. It contains all the official revision test questions licensed from the DVSA, the people who set the tests.
Access everything from your desktop, tablet or smartphone.
We've had over a million users. Join them and pass your theory test first time.
Track your progress - We show you how well you're doing and in which topics so you know what you need to revise.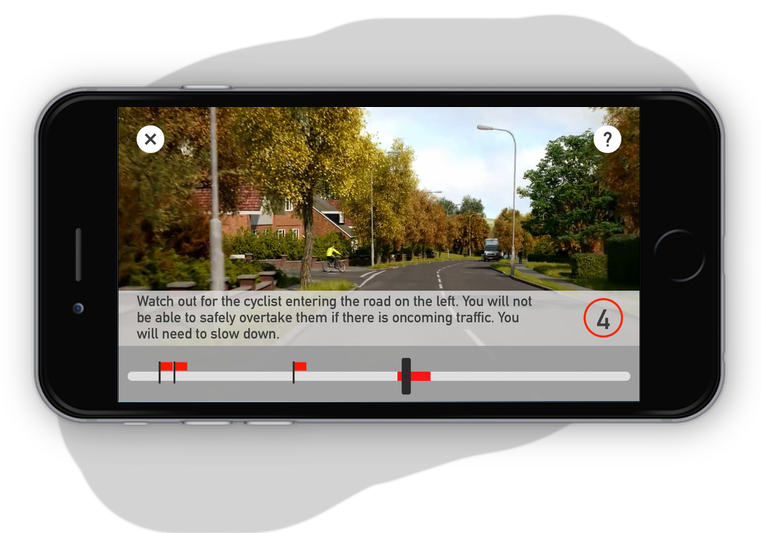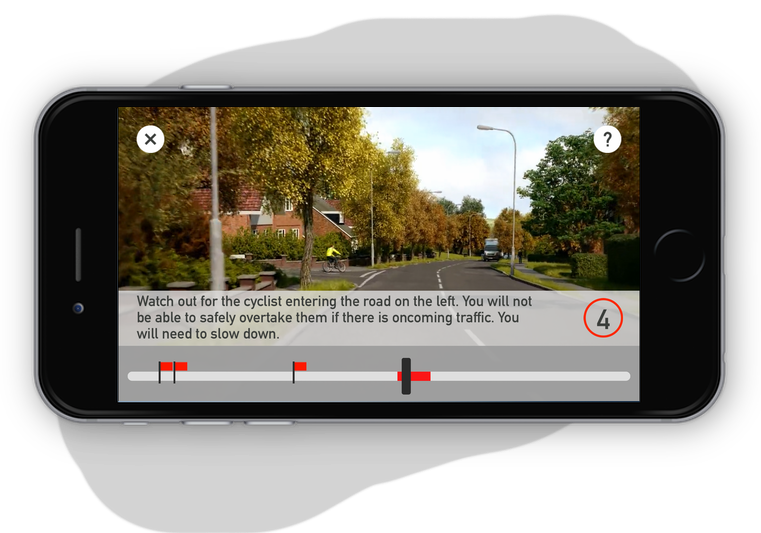 Hazard Perception Test
We've got the Hazard Perception test too. You'll get access to the complete Hazard Perception test so you can practice and see exactly what it is you need to do to pass first time.
Give it a try
You can get started completely free. No credit card required.