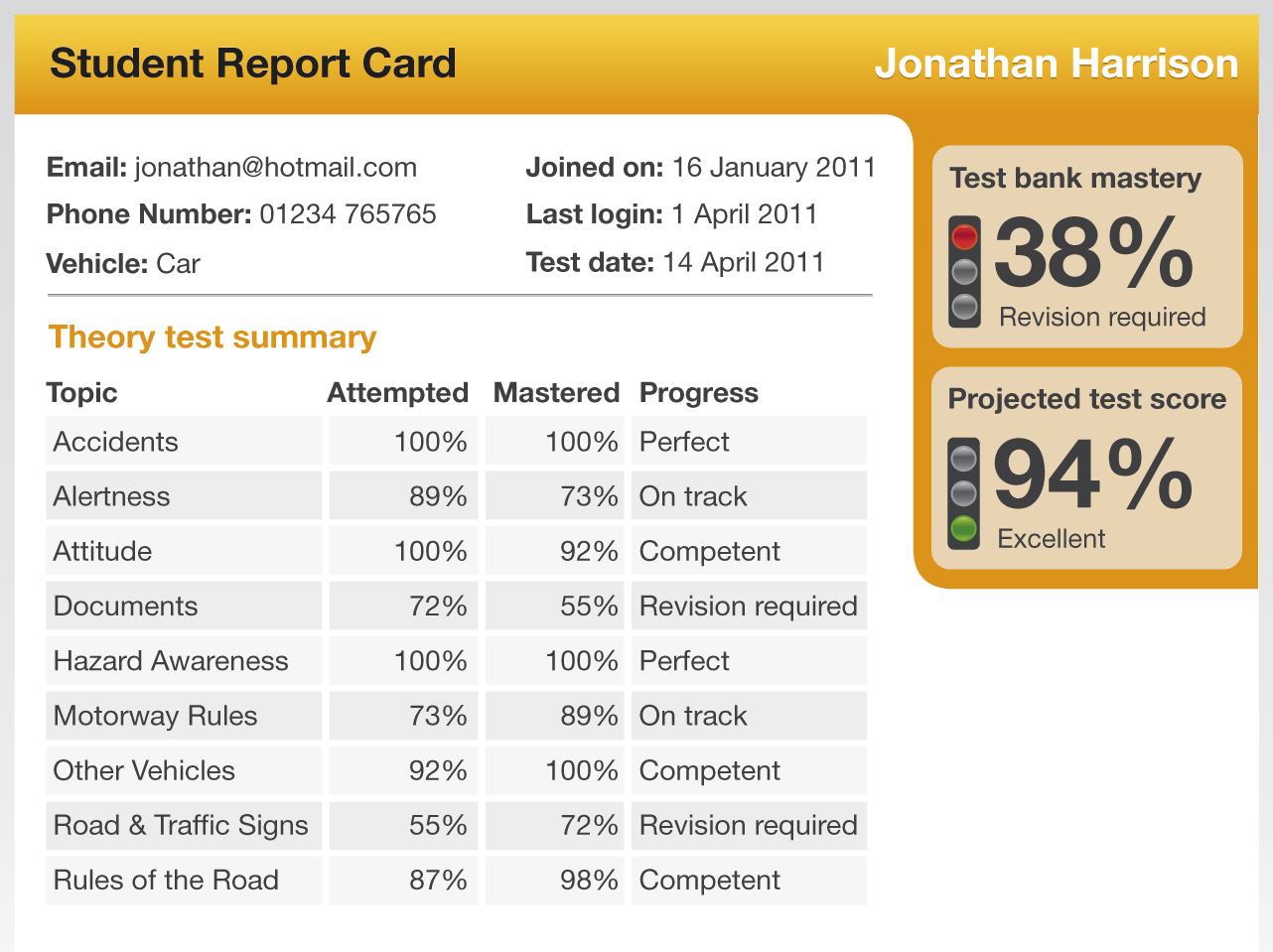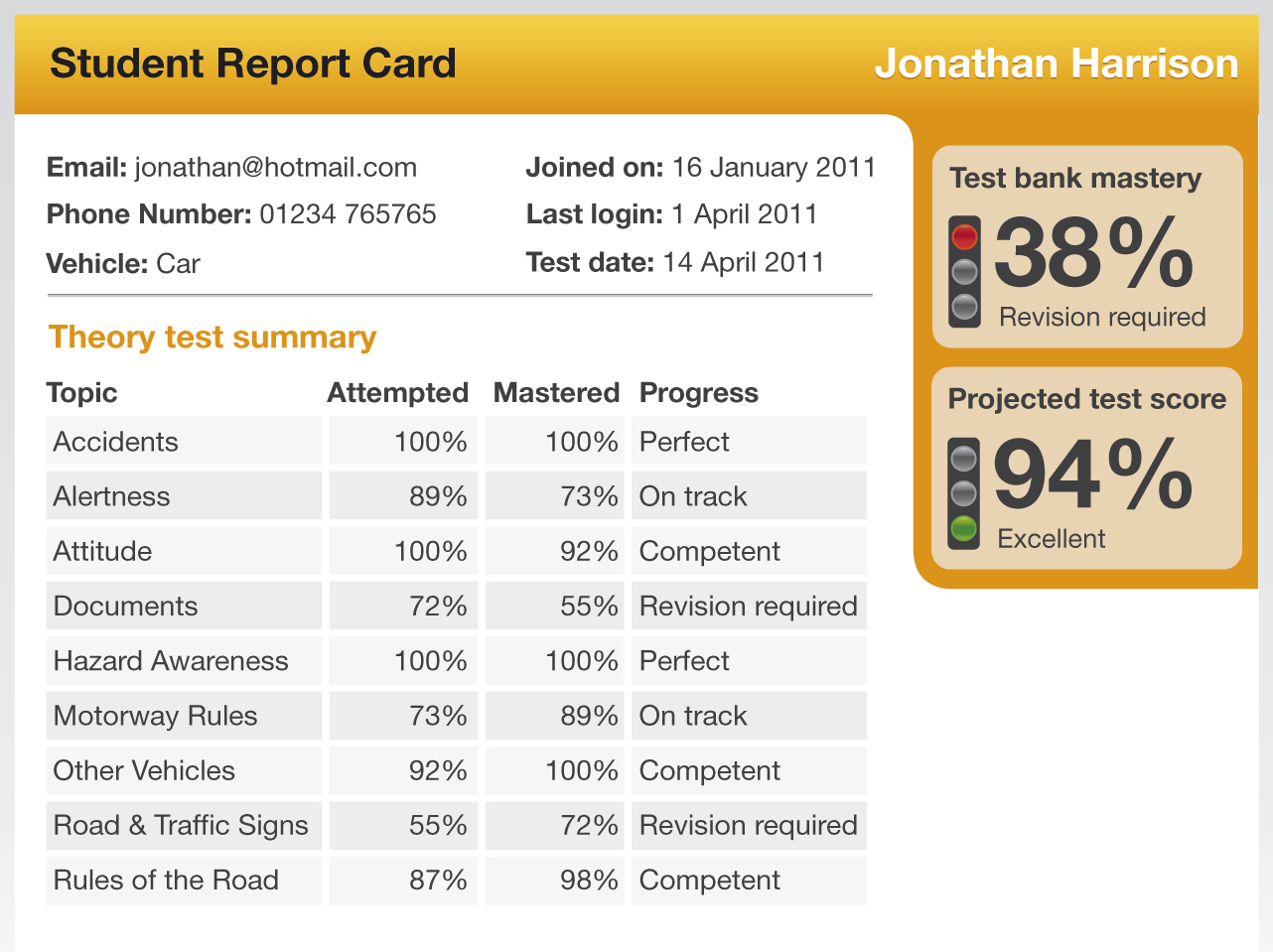 Modern tools for today's ADI
Theory Test Pro is online learning software for driving theory. It helps your students learn everything they need to pass their test, plus it has features that assist you as an instructor.
How it works
How Theory Test Pro can help your driving school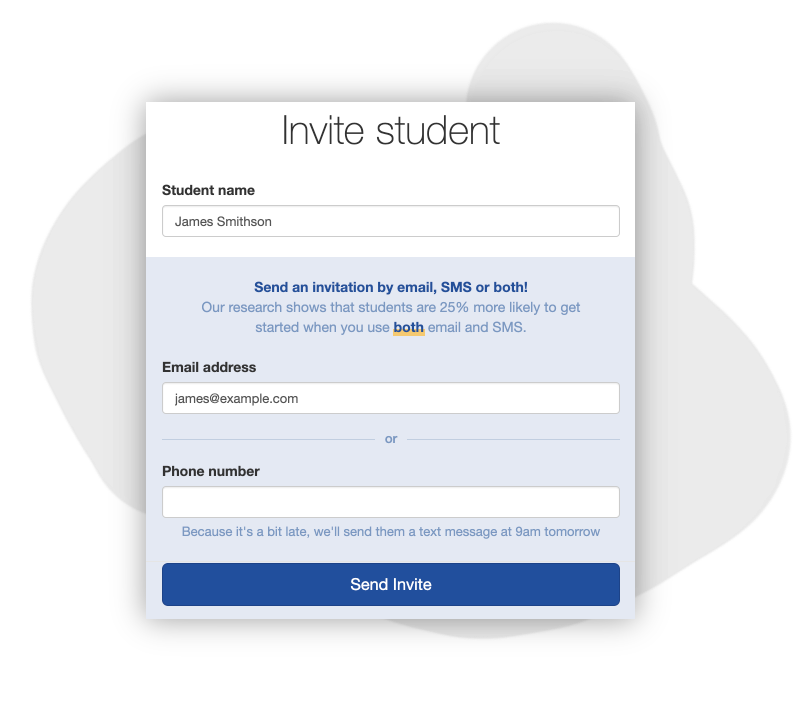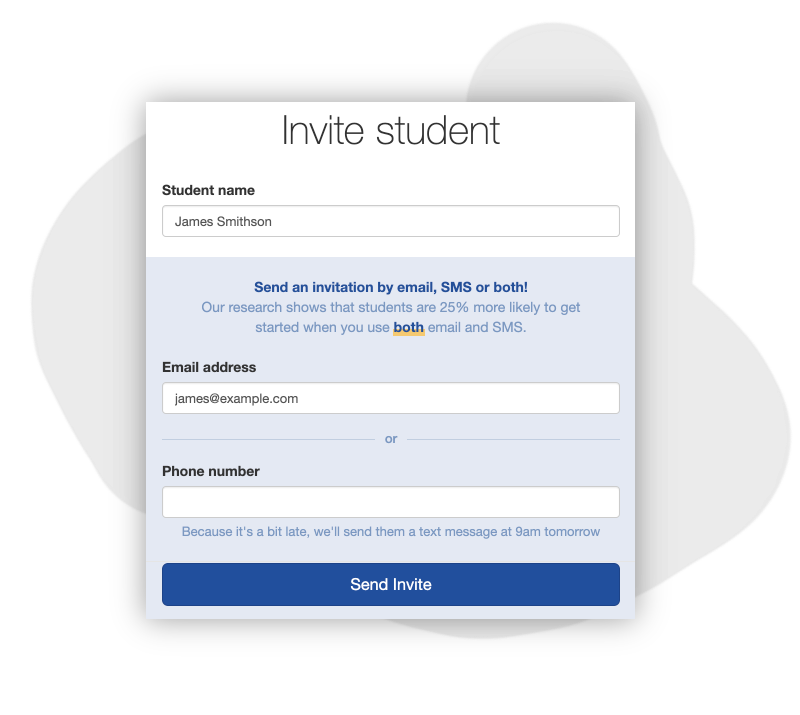 Invite your students
You can sign up as many students to your account as you like. There are no extra costs. They'll get limited access to a portion of the question bank and hazard perception test library to get them started. Send out invitations to try it out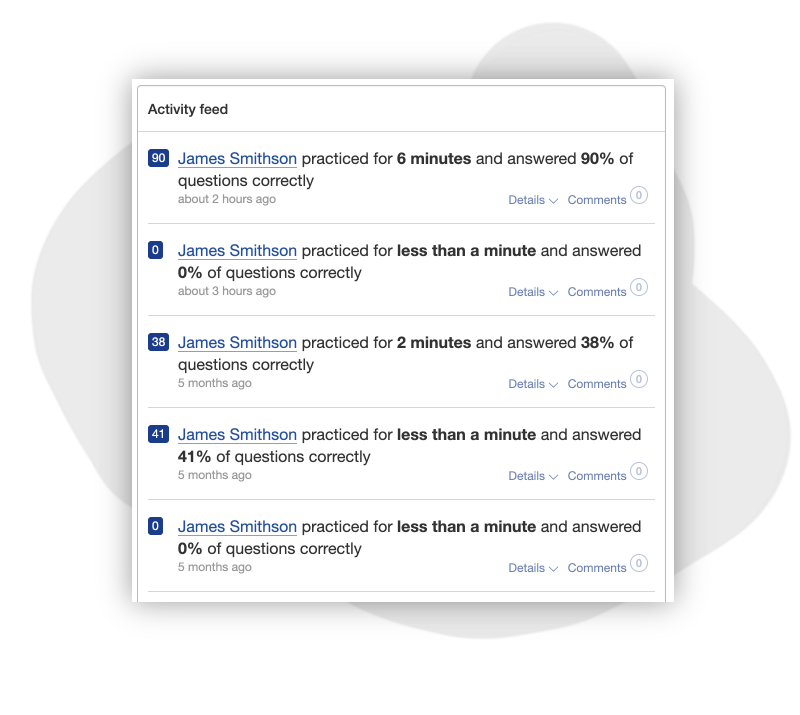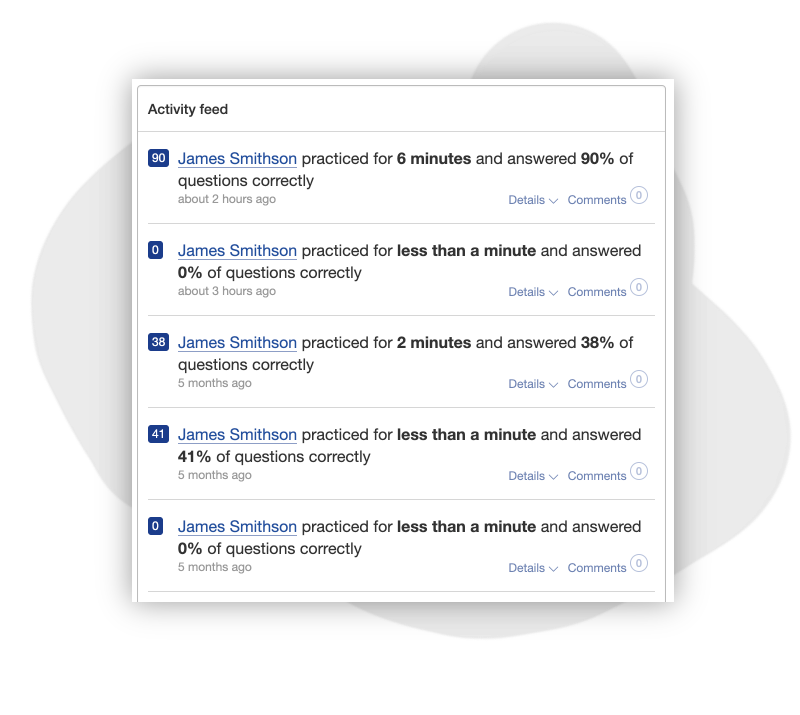 Watch them progress
You'll receive real time updates of the study progress for each student you invite. You'll know exactly when and how much they've been studying, where they're doing well and where they might need your help.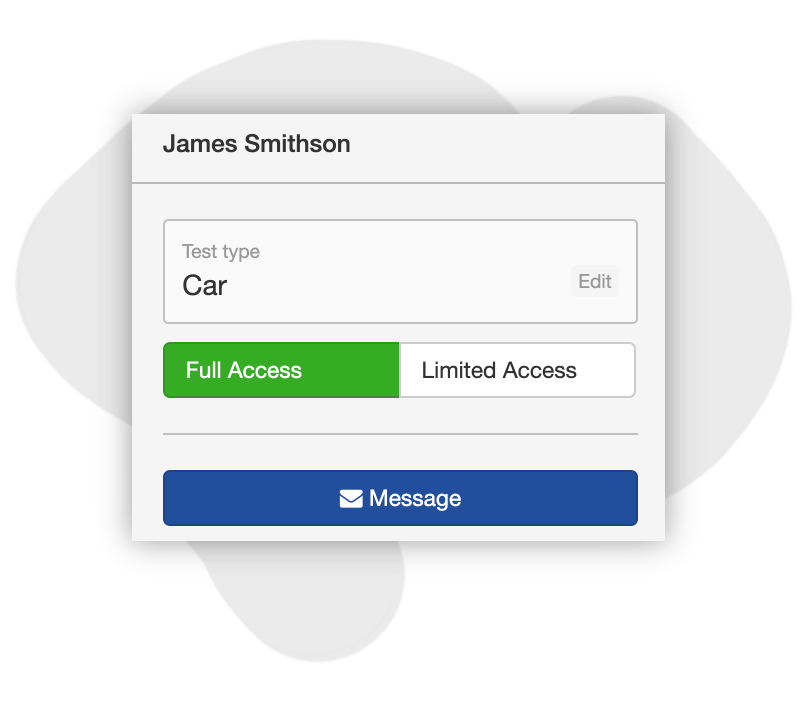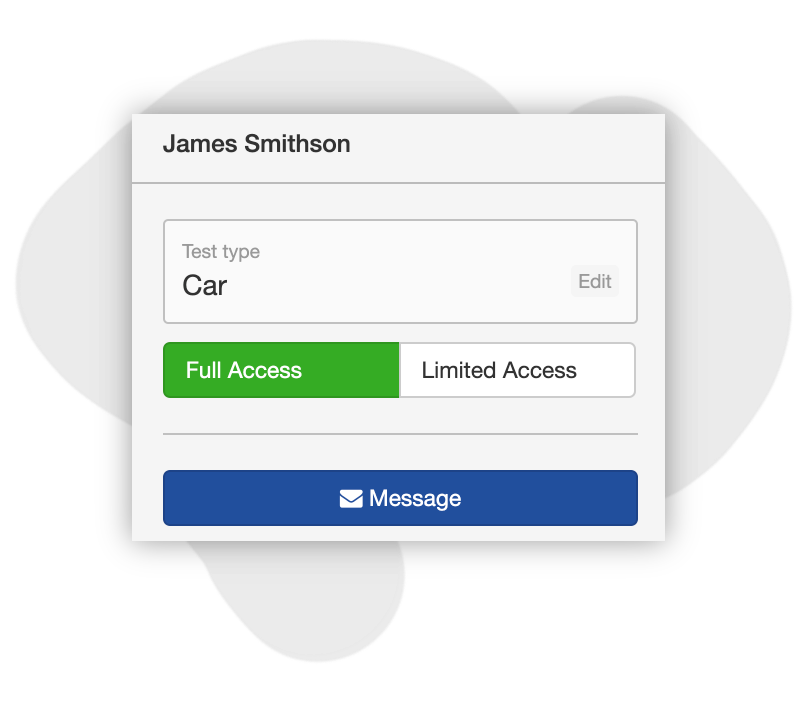 Upgrade to full access
You can incentivise or reward learners by upgrading them to one of your full access slots. This means they'll get full access to the entire question bank and the full hazard perception test library.
Pricing Plans
45-day unconditional no-questions-asked money back guarantee
Basic
£9/month
Unlimited Student Accounts
5 Students with Full access
£2 per additional student
Branded iPhone App
Branded Android App
Pro
£19/month
Unlimited Student Accounts
15 Students with Full access
£2 per additional student
Branded iPhone App
Branded Android App
Max
£99/month
Ideal for schools and franchises
Includes 6 instructors
£14 per additional instructor
Branded iPhone App
Branded Android App
Testimonials
Why do ADIs love Theory Test Pro?
A lot of my students have passed their theory test quicker by using Theory Test Pro than by any other means.
Theory Test Pro gives me an edge in my lessons. I can help pupils by tracking their progress plus as soon as they know they are being watched, they improve 50%!"
Theory Test Pro is accessible, visual and effective. It adds value to my business and allows me to offer support. ADIs should use Theory Test Pro and other services to add that value. If they do, prices will go up – and so will your success.
I ensure that all my ADI trainees use it and the feedback from them has been fantastic. We've also noticed that pupils who use Theory Test Pro properly always pass first time. As for those who fail their theory test? You only need to go and look at their Theory Test Pro account and see that they've only used it once or twice. Bottom line is that the software prepares you fully for your test whether you're a learner driver or a prospective instructor.
I love knowing that sending my pupils to Theory Test Pro for their studying will be all they need. There are too many dodgy ideas about how to study for the theory and how to beat the hazard perception test. Rubbish phone apps don't help either as they don't get them fully prepared! I feel like I'm leaving my students in safe hands – I'm happy knowing that they'll get a first-class service.
Take a two-week test drive
Try us out completely free of charge for 14 days and without obligation. No credit card is required and you can cancel at any time. We also offer a full money back guarantee. If after 45 days you decide that you're not happy contact us for a full unconditional refund.