If you're a new driver, you need to be prepared in case the worst happens when out on the road.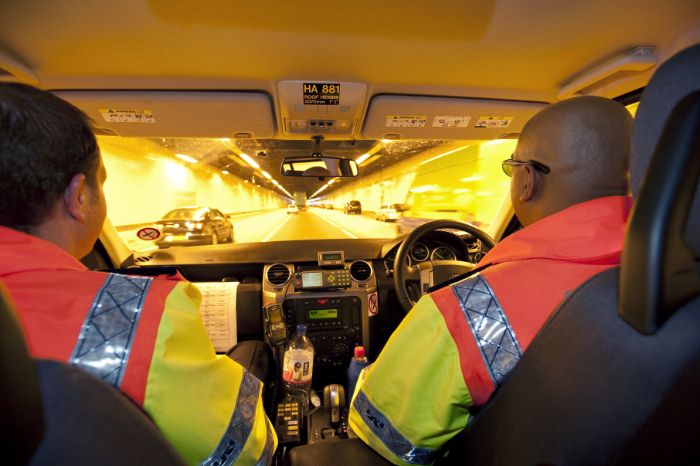 © Highways Agency
It might be a breakdown, helping out a fellow driver or even dealing with the aftermath of an accident, but make sure whatever happens, you're prepared for anything with Theory Test Pro's essential car kit round-up.
All-Year Round Essentials
1. Tyre Pressure Gauge
Low tyre pressures are a menace; they diversely affect handling and increase fuel consumption so check pressures in an instant wherever your travels take you.
2. Fully-Charged Mobile Phone
… with an in-car charger; we're always getting caught on the hop with our spangly smartphones when the battery decides to shed its power more quickly than expected. A hands-free kit is strongly recommended too.
3. First Aid Kit
From plasters to bandages and everything in between, a proper first aid kit is essential because you never know what lies around that next corner.
4. Road Atlas
Remember those strange contraptions made from something known as 'paper'? Even in this brave new 'digitally-empowered' age, they remain essential if your sat nav or phone fail. So always keep a 'hard copy' of the road ahead.
5. Jumper Cables
Because that car battery can fail to start your pride and joy at the most inopportune of moments.
6. Hi Vis Clothing
You've broken down and waiting for the AA (did you remember to keep their contact card in your wallet?). Be safe and be seen with a vest plus put out a reflective warning triangle so traffic knows that there's a problem up ahead.
7. Torch
… loaded with fresh batteries. Or invest in a wind-up variant so you never need rely on Duracell again.
8. In Case of an Accident
It'll make for an interesting collection in your glovebox/strapped to your passenger footwell but ensure you have a fire extinguisher, seat belt cutter and window breaker.
9. Car Manual
Most of us keep them stuffed in the glove box, never to be looked at unless there is a sudden need to remember correct tyre pressures. But they're a treasure trove of other vital information such as the right oil and coolants to use – so never remove the manual from your car.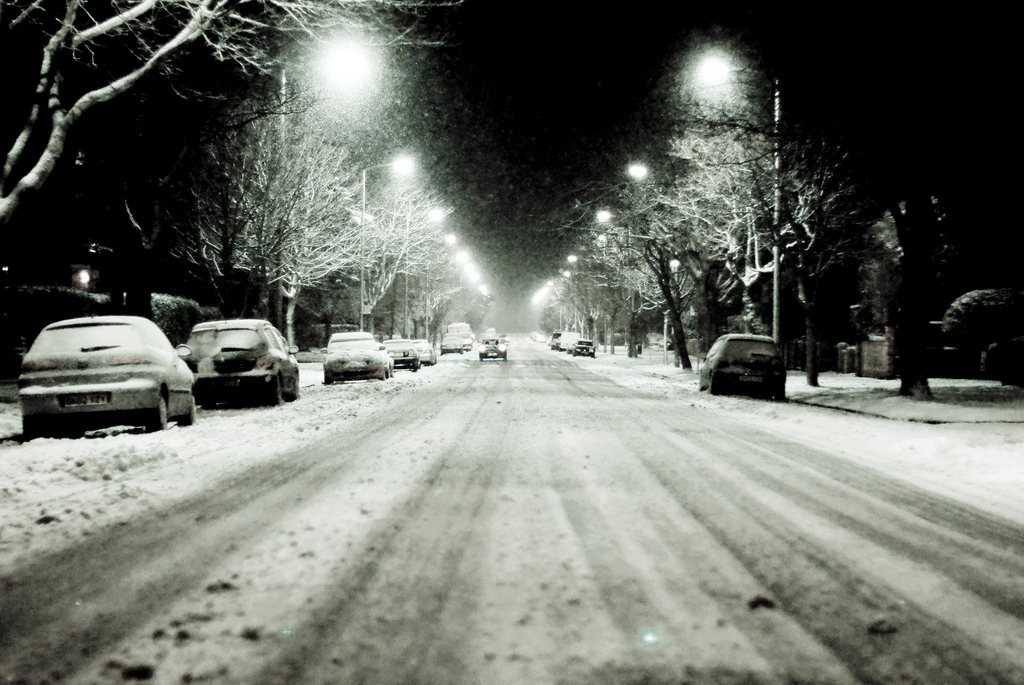 © Steve Maw
"Driving in a Winter Worryland"
The snowy season brings its own unique brand of misery to British roads. Ensure you're fully stocked up with the right stuff to deal with, well, the white stuff when winter rolls round again.
10. Emergency blankets/Thermal blankets
If you're unlucky enough to breakdown on a cold night, it can be very uncomfortable (or in worst case scenarios, deadly). Always ensure you can wrap up and keep warm until help arrives.
11. Emergency Tools
Consider buying a foldable snow shovel and ice scraper plus a pair of good gloves so you can actually hold them in freezing weather. Consider going pro with emergency beacons that feature not only flashing red LEDs that can be seen by other drivers from 500 yards away, but also offer built-in seatbelt cutters and glass hammers.
12. Emergency Food & Thermos
If broken down or stuck, you don't know how long it might be before help arrives so ensure you have food to snack on (no, not a bag of Haribo) and preferably a warm drink to take the edge off the cold.
13. Emergency Snow Busters
Cardboard, de-icing salt, or even a bag of cat litter; find yourself stuck with your wheels spinning on ice and you have a handy solution. Also consider snow chains or, if your budget can stretch to them, a set of winter tyres.