Driving instructor Rob Cooling reveals the challenges – and the joys – of teaching pupils with special/specific needs.
Working in the Nottingham area, ex-graphic designer and web developer Rob Cooling has been an instructor since 2006, developing his business, the Apple Driving School. Over the past few years, he has found himself increasingly working with students who have special/specific needs and helping them achieve test success. We asked Rob why he made the move – and how more instructors can and should get involved.
Why did you want to become an instructor? Bizarrely I never enjoyed driving very much so it's hard to pin down what led me to begin training in 2003 beyond a desire to be self employed. I struggled a lot with the training process which I remain deeply unimpressed by.
Finally, in 2006 after three attempts at Part 1, three at Part 2 and six at Part 3, I qualified. I was so disillusioned by this point, I had a backup job in gardening lined up. Within the first year as an ADI though, I quickly discovered I loved to teach driving.
What kind of ADI are you? Super calm and jolly, but don't we all say that? I don't much like the industry obsession with minimising the timescale it takes to learn and refine such a complex and dangerous life skill and I read little meaning into a first time pass. I run a driving course which is extensive in the level of detail it covers; it simply cannot be completed in less than 40 hours but all my pupils know that from the start.
I work to the pace of the pupil but I won't shortcut on the skill base that has to be covered or the amount of repetition needed to establish a high standard. Since 2011 I've tended to only work with pupils with special or specific needs, elderly drivers, those with anxiety and other unique people.
What's your favourite and least favourite part of the job? My favourite part is taking on a pupil with more serious cognitive difficulties in terms of driving and, after much hard work and doubt, finally discovering they're going to succeed – that they're going to pass.
It's a wonderful feeling when you see the foundations of their skill sets developing; the real evidence of progress eventually materialises and the realisation dawns that this can be done even if there is a challenging journey ahead.
My least favourite part of the job is realising a special needs pupil is going to have difficulties passing the theory test. For many of these pupils, the theory test is a bigger hurdle than the driving test itself due to issues with the test's presentation and accommodations, although this seems to be improving. For many pupils, I do in-car or home support to monitor and manage their progress. Theory Test Pro helps a lot with this process.'
What inspired you to teach pupils with special/specific needs? The original spark would be my own dislike of driving, my struggles with practical exams and the depressing pressure I felt to pass quickly or pass first time, which I was guilty of pushing onto my pupils in my early days of teaching. I know I'm not alone because I've taught so many pupils that are trying to escape such pressure.
This naturally opened up into working with pupils with special/specific needs and I found it increasingly fascinating. I've been gaining practical experience and studying flat out since 2011 but I feel like I've barely scratched the surface in terms of how much more I have to learn. I enjoy that it has forced me to be ridiculously creative and think outside the box.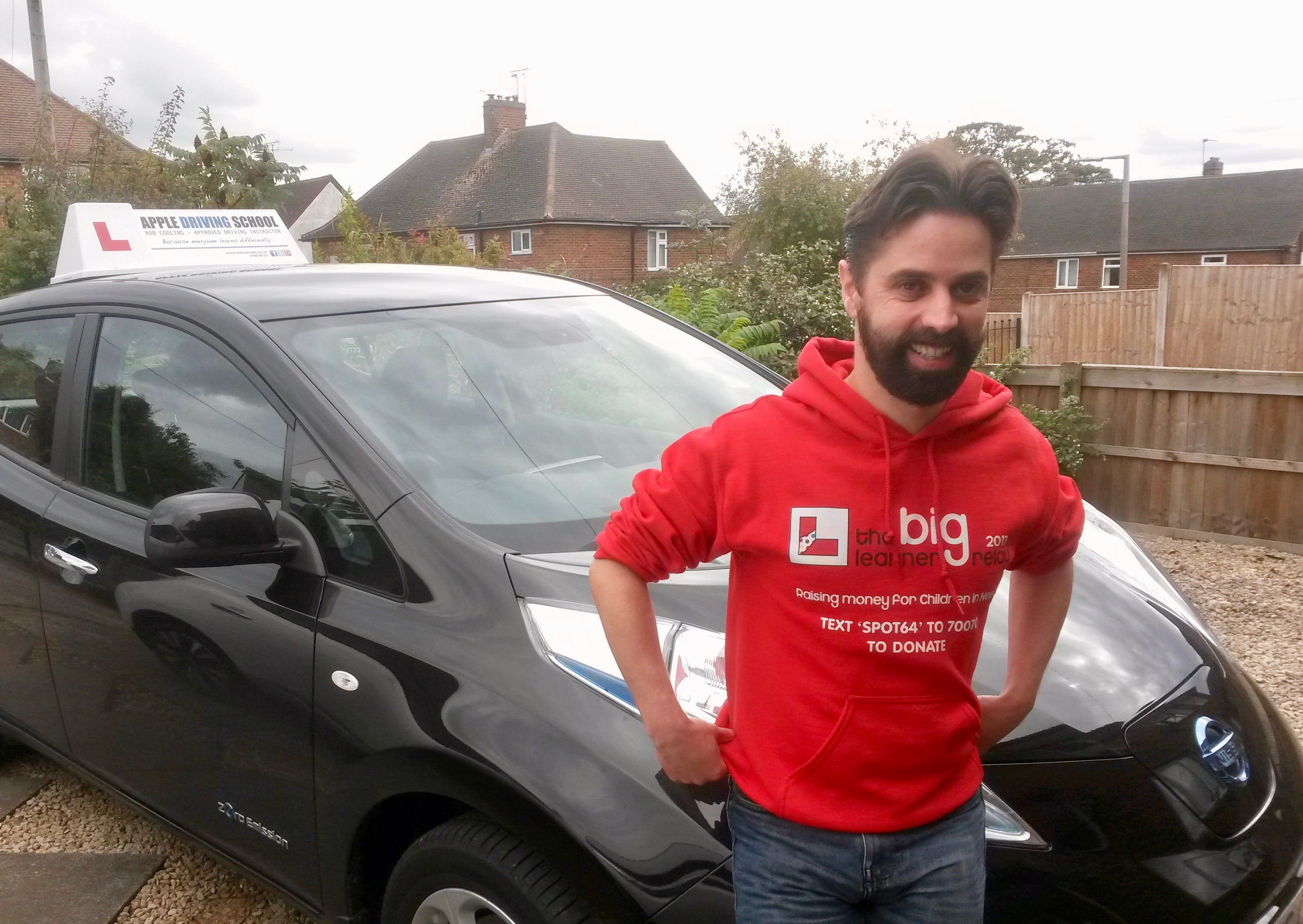 What are some of the needs you have dealt with over the years? Alpha mannosidosis, cystic fibrosis, cerebral palsy, foetal alcohol syndrome, autism, Asperger's, pathological demand avoidance, ©PTSD, dyslexia, dyspraxia, dyscalculia, AD(H)D, diagnosed anxiety, and more. I enjoy the cognitive disabilities element as it forces me to work with and be open to the pupil's way of interpreting the world.
You don't need to know that much about the condition; you just need to let the pupil lead you in how to teach them; figure the pupil out and let them tell you when you are getting it wrong. It's too easy to stereotype any condition which has such a broad diversity and so many traits within it. It's rewarding to study the condition but to treat the individual as an individual.
It is also important to learn about the relevant licence declarations and test accommodations, and whether to brief the test centre on particular pupil characteristics. Also consider giving honest home-based or written progress reports to whoever is funding the course.
Can you give me examples of how you have helped students with special/specific needs? I have a pupil with a rare genetic condition resulting in severe reaction lag. This is a more extreme ongoing case but the reaction lag has been mostly resolved through intense use of computer games to stimulate the necessary skills. This has also been alongside the experimental use of a steering ball, height boosting cushions and a bitesize learning programme.
For another pupil, we used home-based dramatisation and the role playing of theory test answers to make the revision physical, visual and memorable – twenty three theory tests and one driving test later, she achieved success. It's easy to give up too soon and you really do have to get creative.
For some, the end goal isn't always going to be the tests; it's more the attempt that matters – to have tried and have someone support them in discovering how far they can take it while gaining experiences and life skills that will help them regardless.'
Why do you think ADIs give up on students with special/specific needs? I think a lot of ADIs out there are the right people to help pupils with learning difficulties relating to driving. But they become worried by how long it can take, and the barely perceptible progress can lead to doubts about their own abilities – I know I still do. It takes a change of mindset, removing the end goal of the driving test initially and taking away all pressures of passing in the average amount of time.
Create a relaxed and open learning environment, free of the pressures of tests and timescales, but be honest because it could be a long and expensive journey. Then start looking for evidence of development, work with what you've got and roll with the crazier ideas. Let the pupil know you will support them through the process but be honest if the day comes to stop or pass it on.
Also be open and honest about the timescales and the costs; more often than not, the pupil is just overjoyed they have someone who will support them and be flexible to their needs. When dealing with pupils experiencing this level of difficulty, generally get them in an automatic and remove all unnecessary hurdles.Finally, as a user of Theory Test Pro, how do you find the system helps your students? I've been using Theory Test Pro since it first started and I'm very happy, I really like being able to monitor pupil progress and send them encouraging messages. One of my pupils who is unable to read black on white could not use some other apps but could use Theory Test Pro as he can read black on yellow. We often use Theory Test Pro to practice in-car as well as at home.