Here are some of your most frequently asked questions about what the new lockdown in England means for you and your driver education:
When are lessons and driving tests suspended until?
All driving lessons and practical driving tests in England are suspended up until December 2.
What about the theory test?
The Driver and Vehicle Standards Agency (DVSA) has now confirmed that all theory tests are suspended as well until December 2.
What about lessons and tests in Wales, Scotland and NI?
In Wales, all testing and lessons are suspended until 9 November due to the country's ongoing 'firebreak' lockdown.
In Scotland, practical and theory tests plus lessons are still taking place.
In Northern Ireland, practical driving tests and driving lessons have been suspended up to and including 13 November while theory tests can still be taken according to the official government site.
What if my theory test certificate lapses during this lockdown?
Then you will be required to splash out £23 again and retake the theory test. As no extensions to certificates were granted during the first lockdown, we don't expect this policy to change because of this lockdown.
And that can really add up for learners and their wallets: Over a single month during the lockdown in the summer, Marmalade Insurance calculated that nearly 13,000 learner drivers saw their certificates lapse:
"With tests now postponed again, it is inevitable that learners will be out of pocket unless the DVSA chooses to extend the expiration limit on theory test certificates. During the last lockdown, we calculated learners lost over £1 million due to the restrictions."

– Crispin Monger, CEO of Marmalade Insurance.
What do I do about rebooking after the new lockdown?
"The industry is still playing catch up from high demand after the last lockdown was lifted, this again will create requests for driving lessons from December 2 and the New Year. We recommend pupils speak to their instructor to quickly reschedule lessons."

– Tom Hixon, head of instructor support at Bill Plant Driving School.
How does this affect my driving instructor?
It means that thousands of instructors will be out of work – again – as they wait for the lockdown to lift.
We recommend you stay in touch with them to, yes, sort a time for rebooking lessons once the lockdown is lifted, but to also see if they can offer some tips for how to keep learning while staying at home.
We know some were also running occasional online classes to answer any questions about theory test, etc. during the first lockdown.
Do I need to rebook my test?
In theory at least, tests will be rebooked automatically by the DVSA and you will receive a notification in due course. We will see though…
Top up your learning during lockdown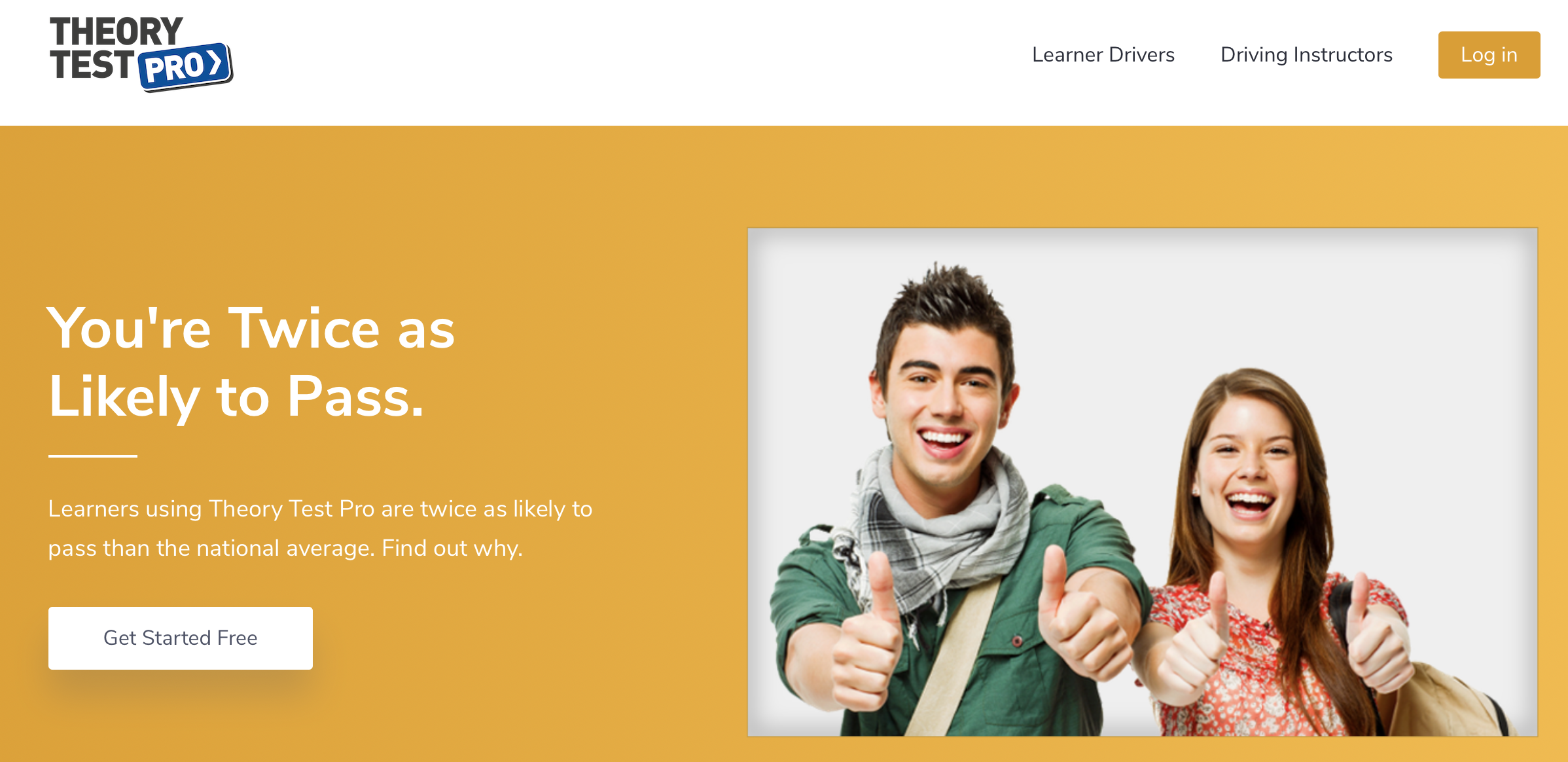 Double your chances of theory test success with Theory Test Pro – sign up for free here.