Some of you are so sick and tired of waiting for your driving test that you've decided to throw in the towel altogether.
That's according to research from insurance specialist Marmalade that reveals the quitting trend has been caused by the pandemic and [the huge driving test backlog it has created]( "https://www.theorytestpro.co.uk/posts/expect-delays-of-up-to-five-months-for-your-driving-test/").
Out of the 5% of learners who have quit learning to drive, 62% were women and 33% men.
Tough times for all
Marmalade reveals that 48% of learners have had a driving test cancelled due to COVID, and 89% say the pandemic has delayed them passing their test full stop.
"Learner drivers have had to overcome many challenges over the last 15 months. This research unearths the true reality of what learning to drive has been like over the course of the last year. I'm sure it may come as a bit of an eye-opener for some."

• Crispin Moge, CEO, Marmalade
Big delays causing big issues
Several other issues have crept in according to Marmalade:
42% of learners have struggled with their driving skills due to the gaps in between lessons caused by lockdown.
38% said they now face a five-month wait or longer to take their test.
31% have lost out on job opportunities.
30% are more anxious about learning to drive.
4% have waited over a year to take their test.
Now add to all that the theory test expirations, which have cost learners [over £1,000,000 to date](), and it's understandable why some people thinking about walking away.
But hold on! There's good news too
The research also has a silver lining to that seriously large cloud. It reveals 11% of learners have had more time to practise their driving during lockdown.
This might explain why the driving test pass rate between April 2020 and March 2021 is so good compared to the previous year:
49.8% of learners passed the test; that's an increase of 3.9% on 2019-20 figures.

The theory test pass rate is also way up at 55.7% between April 2020 and March 2021 – the highest since 2013-14 – as well as being 8.6% higher than 2019-20 figures.

Meanwhile, 35% of learners say learning to drive has actually become more important to them since the pandemic.
For those of you who are considering dropping out, do also bear in mind the Driver and Vehicle Standards Agency (DVSA) is working hard to increase test availability:
Seven tests a day are now being conducted
20,000 tests a month are being carried out, up from 15,000
More examiners have and are being drafted in.
As the lockdown lifts, here's hoping the DVSA can continue to catch up so we don't risk more learners quitting.
Get Ready for Your Theory Test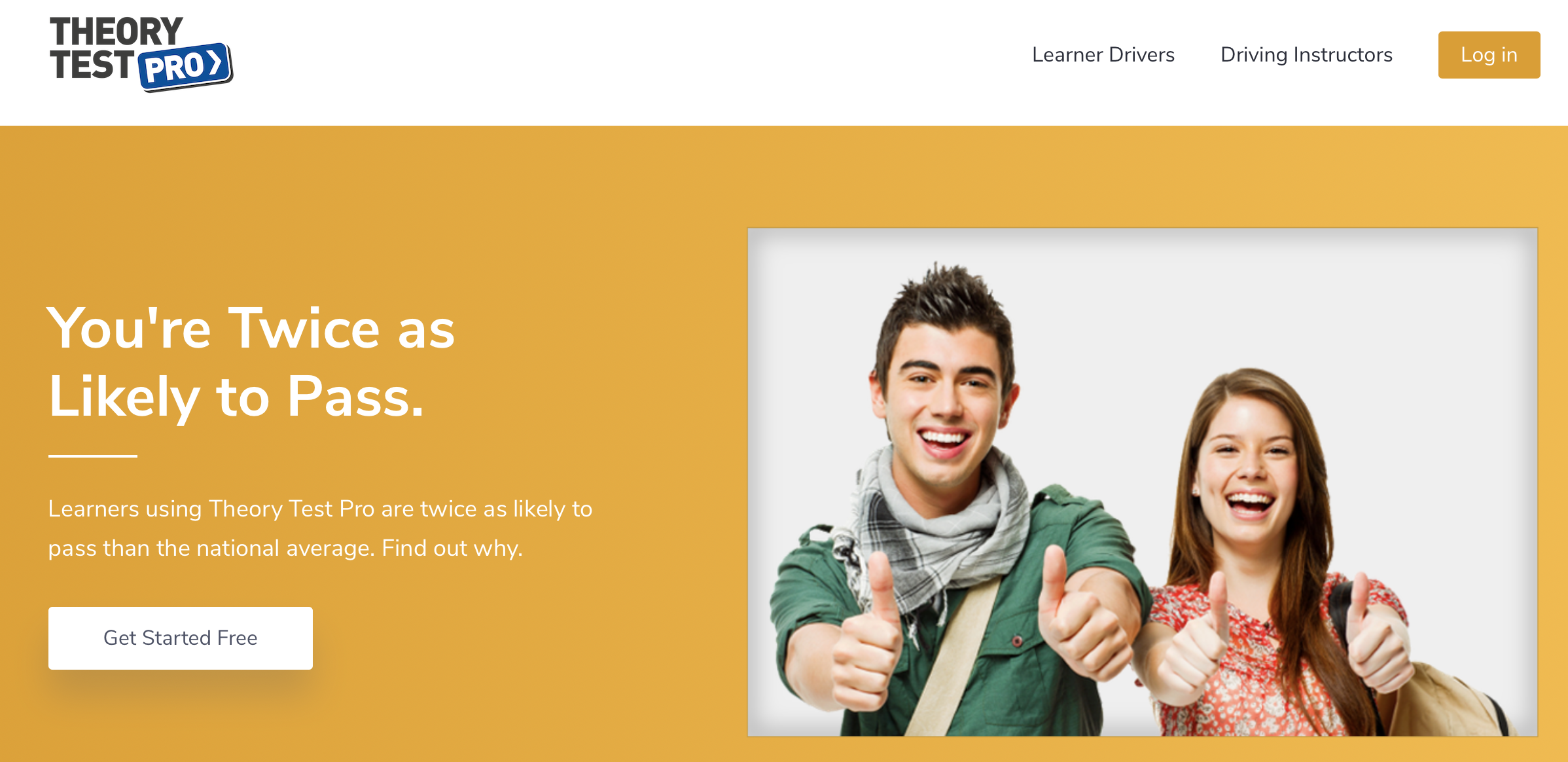 Double your chances of theory test success with Theory Test Pro. Sign up for free here.
Main photo by Andrea Piacquadio from Pexels
Driving session by Zack Harris / Unsplash.